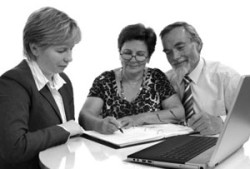 At Taxation Solutions, Inc., we're used to fielding phone calls from concerned taxpayers wondering how they're ever going to pay off staggering tax debts or plug up the steady flow of IRS fines and other tax penalties. That's one of the reasons we offer our free tax help phone consultations in the first place: to give you a chance to voice your current tax issues and get some encouraging feedback from specialists trained in both the practical side and the legal side of tax relief service.
Tailor-Made Tax Relief Options
Though our phone conversations run the gamut from tax audit trepidation to unpaid tax assistance, there is one takeaway we hope every caller will remember: You do have choices when it comes to tax resolution, and Taxation Solutions can help you secure the option that's best for you or your business. When you retain us as your Cincinnati-area tax consultants, we'll not only listen to your tax help needs right from the get-go, but we'll deploy a whole team of licensed professionals into action working to resolve your tough tax problems.
Easy, Convenient Scheduling
For individuals and business owners in the Cincinnati region, it just makes sense to utilize the tax help services offered by Taxation Solutions. Whether you're living in Ohio, running a small business in Kentucky, or driving a truck back and forth, we provide flexible scheduling by appointment to fit your busy agenda. We also address your price questions free of charge and before any work has been done, so you'll never be subject to hidden fees for tax attorney expenses or IRS assistance.
Licensed, In-House Tax Attorneys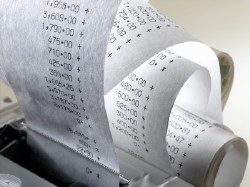 As for tax attorney services, our licensed and insured tax lawyers are full-time members of our in-house staff. Unlike other regional tax resolution companies, Taxation Solutions doesn't contract out for professionals when you need tax relief representatives with the proper credentials. When you're headed to federal tax court to present your case for IRS settlement or penalty abatement, there's no need to question the qualifications of our employees. Best of all, when you combine the longevity of our team of tax lawyers, you get more than 40 years of experience coming together for you.
All-American Tax Resolutions
Taxation Solutions is proud to employ all-American tax consultants and tax problem solvers. We're committed to bringing you clear, concrete tax help from your initial phone consultation to your final stage of tax relief. To talk with an experienced professional who understands your tax issues and concerns, contact our tax resolution specialists now!
Emergency Tax Help Service
In addition to being fully licensed and insured, Taxation Solutions is accredited by the Better Business Bureau and is a member organization of the American Society of Tax Problem Solvers (ASTPS). We also offer emergency tax help services for tax resolution matters that simply can't wait. Reach us today over the phone or online for tax assistance in and around Cincinnati.
At this time, Taxation Solutions does not offer services for annual tax filing, accounting, or bookkeeping.