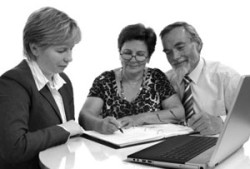 If you owe more in back taxes and related penalties than you'll ever be able to repay, it's time to get in touch with Taxation Solutions, Inc. Instead of letting that tax debt continue to pile up, we can discuss whether you're eligible for an IRS offer in compromise. As one of the premier tax help firms serving Cincinnati and the surrounding area, we'll be able to negotiate a settlement that benefits you while also bringing you into compliance with the IRS's demands. If an offer and compromise is right for your situation, we'll do our utmost to get you one. Learn more and book your initial consultation by calling us today!
Taxation Solutions, Inc. is licensed and insured to provide offer in compromise help. We're also affiliated with the American Society of Tax Problem Solvers. Our staff has more than 40 combined years of experience in our field. In short, we're your best bet when an IRS offer in compromise is your best—or only—solution.
What is an Offer of Compromise?
The offer and compromise is one of the most coveted tax settlements available. That's because it allows you to settle your tax debt for a fraction of what you really owe. You'll have a hard time securing an offer in compromise from the IRS on your own, which is where Taxation Solutions, Inc. comes in. We'll put our expertise to the task of negotiating the best possible solution to your tax problems. If you're ready to experience tax relief, give us a call now.